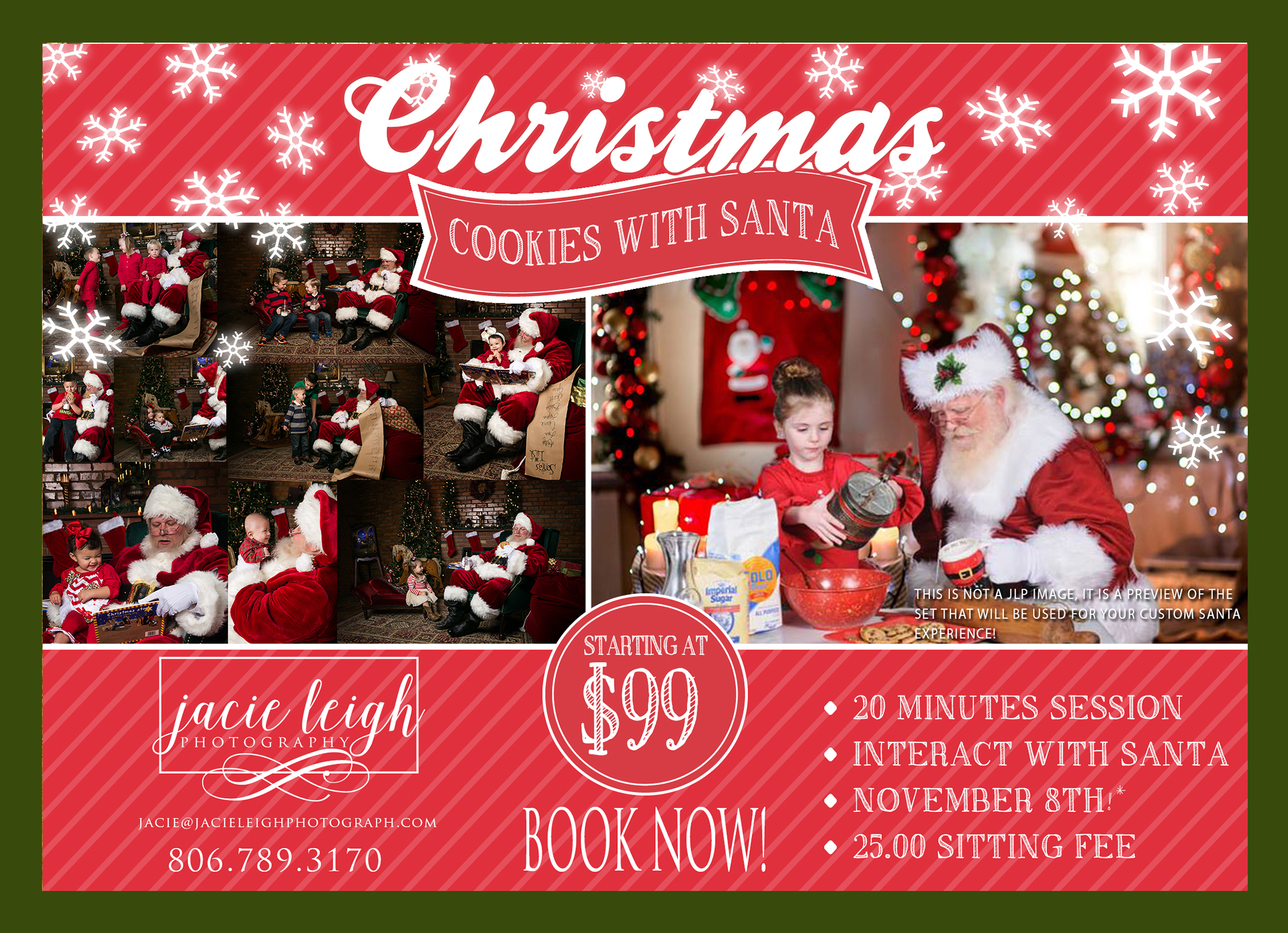 Create a one-of-a-kind memory for your children this holiday season!
Interact with Santa making and eating cookies.
Receive a wish list to fill out for Christmas from Santa.
Share your Christmas Wish.
Check your name off on Santa's Good List!
IMPORTANT INFORMATION:
If your child is afraid of strangers, I will be happy to photograph your child without Santa, and he will magically appear in your final images!
OR
You may opt for Santa to NOT be in your images. I understand that everyone celebrates the holiday season in a different way. One thing is certain, baking cookies is universal! You can still book a Christmas Cookie session and get some festive images of your sweet angel(s)!
25.00 sitting fee required to reserve your spot.
20 minute session.
Digital and print packages with custom holiday product starting at 99.00!
You will be greeted with holiday treats, music and movies when you arrive.
ONE DAY ONLY, LIMITED APPOINTMENTS AVAILABLE! – Sunday November 8!!!
Your child will be provided a chef's hat and apron to wear with Santa!
If you have scheduling concerns or conflicts. JLP will be happy to work with you to provide this magical experience this season! Contact Jacie, 806-789-3170 or by email jacie@jacieleighphotography.com
If your child has allergies or adheres to a specific diet PLEASE NOTIFY ME in the 'additional comments' section when you schedule! There will be REAL cookies and cookie dough!